Timberline Cabins
Plenty of Activities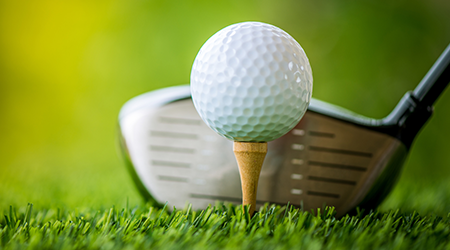 Golfing
An 18 hole Championship Golf Course is located just inside the Park. Tee Times are recommended. More information concerning Salt Fork State Park golf activities can be found here. A golf driving range is just at the entrance of the Park.

Call 740-432-7185 for more information.
Boating
Sugartree & Salt Fork Marinas allow for launching your boat to cruise the 3,000 acre Lake! The Marinas are minutes away from your Cabin. There are pontoon boat rentals on site. Highly suggest an advance Reservation. 740-439-4009.

You may keep your boat at their docks, or if it is under 18' (no pontoons), you may bring your boat back to your cabin area.

Fishing license can be obtained at ODNR.COM and is required to fish Salt Fork Lake. Bait and Tackle can be purchased at the onsite marinas at Salt Fork State Park. Lake Location Map: Salt Fork State Park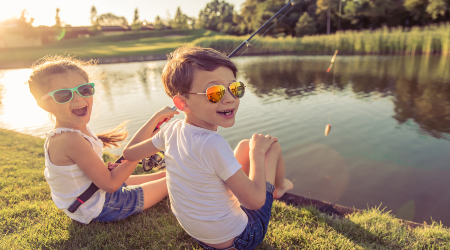 Fishing and Hunting

Hunters & Fisherman very welcome to the Cabins! Sizable populations of largemouth bass, crappies, bluegills, walleyes and muskellunge are present at Salt Fork Lake. Fishing is particularly good in the many embayment areas and along the artificial reef on the lake's north branch.

Hunting is permitted on designated areas. Check-in with park or wildlife officers for delineation of these areas. Cottontail rabbit, gray and fox squirrels, deer, grouse, quail, woodchuck, raccoon, mink, muskrat, beaver, wild turkey and waterfowl are abundant. For additional information an ODNR office is located near the main park entrance, visit the official State of Ohio ODNR web site or call 740-489-5021.
Swimming
The 2,500-foot beach is one of the largest inland beaches in the state of Ohio. The modern bathhouse provides showers, lockers, toilets and a snack bar. Nearby, are indoor and outdoor swimming pools (small fee is required).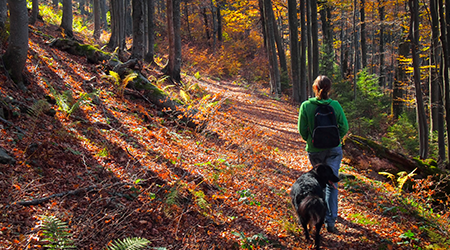 Hiking
Approximately 14 trails have been created for both exercise and the enjoyment of the abundant plant and animal wild life in the region. Wheelchair accessible, hard-topped trails ensure hiking opportunities for all state park guests.